Lal Kitab- Venus in 3rd house – Hidden meanings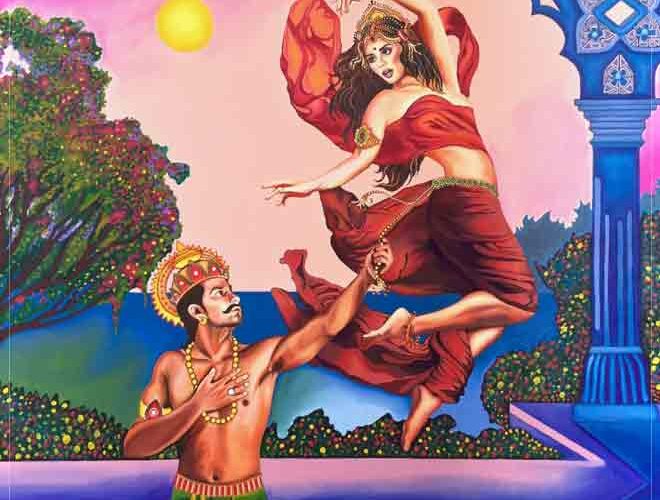 The depth of Lal Kitab is unimaginable as when this is a book of pending karma and gives you effects so quickly even though when Rashi is not used in Lal Kitab.
If you study the prashari system as well you will realize the planets mostly gain strength in the scheme of shadbal (Sixfold strength) based on the position of the planet rather than rasi of the planet such as Jupiter in the 10th house in cancer sign will still be considered debilitated and even in dasa of Jupiter good results cannot be expected from this particular planet, Similarly, if Jupiter is placed in 4th house in debilitated position, It might not give success in the profession but makes native create a peaceful environment in life. So focus on the natural position of the zodiac more rather than Rashi positions.
Today we are going to look at the Venus in the 3rd house according to Lal Kitab and let us see what we can find.
This is the house that belongs to Mercury and is ruled by Mars and Lal Kitab says –
Is Ghar Ka Rang Hai Khooni Asar Hota Bhi Khooni Hai
The color of this house is of Blood and even the effect is what blood represents.
Whenever malefic comes into this house, they like to fight.
As this house belongs to the significator Mars and blood here signify the relations which are formed by blood by birth in young age or friends with whom we grew up and bondage is very strong as you require siblings and friends to have purity like mercury as Mercury represents kids and kids share everything without any malice in their heart.
Mercury is the purity you require in friendship and you require the courage of Mars to support siblings and friends who are associated with you by blood relations.
When a planet like Venus goes in this house, this planet is passionate and not straightforward like Mars and not pure like Mercury that is why this planet creates troubles in a relationship in these houses.
One of the remedies in Lal Kitab given is that native should wear – Take care of your dress – As original Lal Kitab was written in Farsi and then translated to Hindi and finally to English I am doing a translation so a lot of meanings change as the soul of those words has been changed.
Most people will take it as that you should wear good clothes but this is not what Lal Kitab meant at all – the purpose of this particular remedy is something else as Mercury is a planet of dual nature which likes to crossdress and opposite to gender also this is the house which determines the quality of our voice, Although we speak from the mouth the base of the voice is determined by your vocal gland in the third house in the thyroid gland and the first symptom to judge or say nishani according to Lal Kitab will be the voice of the native will not have a base according to gender.
Secondly, natives will have a habit to crossdress or communicating online (3rd house ) as the opposite gender as there will be both qualities in native for sure so taking care of dress here means that native should be very particular in terms of color, brand, and accessories when wearing should not be of dual personality as these natives are good in making relations with both sex as their energy is of mercurian energy and this will be the cause of their married life problems. As their interaction with the opposite sex even after marriage by various people they have grown up will be the cause of jealousy for spouse and result in married life dispute. The problem of masculinity or feminity is not up to the mark creating issues for the natives.
One of the symptoms as mentioned in the book was that natives will engage in sexual affairs within the neighbourhood as the third house belongs to neighbours and Venus being the significator of sexuality will be the cause of this but not only this these natives are more prone to online chats, distant relationships and one of the sins these natives commit is having sexual activity in nature or in open such as in-park or under the open sky as Mercury being a kid has very little conscious level and that is why when you see people doing this kind of crazy stuff in the car, open parks this is what Venus in 3rd house or Venus -Mercury combination where Mercury becomes powerful this happens.
If you remember the story of the Mercurian King Puru- As in all the kings born in the lineage of Moon -Chandravanshi had problems related to sexuality and women as in Mahabharta as well there was Shikandi who was the cause to end the life of Bhisma Pitamah.
Mercurian king Puru promised this gorgeous demi-goddess – Urvashi that they will never see each other naked as this was the condition they put in so every night when it was dark and no light they will get undressed to sleep and the promise was kept until one night when Puru had to run out in open without clothes so save a sheep this is when the curse got in the effect of being naked always run with Venus in the house of Mercury, that do not involve with anyone where you were to be seen naked by anyone. Always respect the law of marriage and follow protocols set up in society.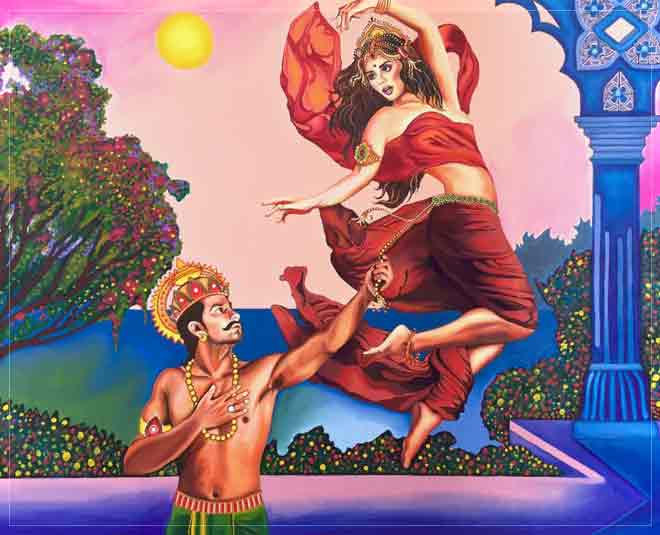 Lal Kitab again being mysterious says that if Mercury is well placed in the chart then native will get the good effect at the age of 20 but also I am telling you irrespective of Mercury good effect will be felt for this native at the age of 23 this Venus will shout for relationships.
If you see the chakra of 35 years in Lal Kitab and if you can learn how to crack the code of it- You will realize that Lal Kitab is beyond what is written.
I hope this has cleared the concept of Venus in 3rd house, Make sure you subscribe to this website to get regular updates
Watch one of the best videos on the remedy of Lal Kitab below.
लाल किताब के उपाय जो बदल दे ज़िंदगी – YouTube
Written by – Deepanshu Giri- Lunar Astro